BWF at Timber Expo & UK Construction Week: 10-12 October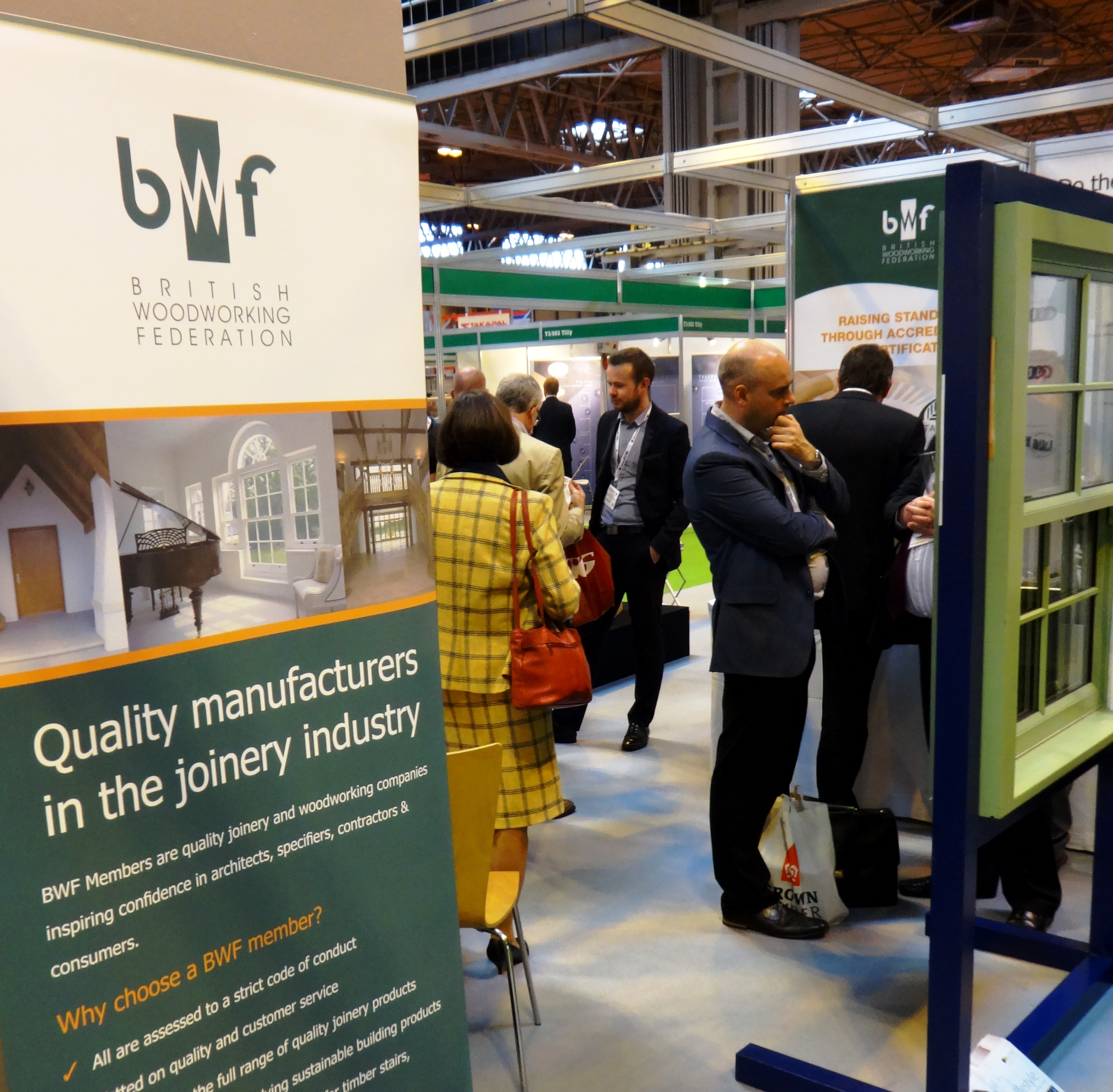 Part of UK Construction Week, Timber Expo runs from 10-12th October at the NEC, Birmingham, and is the most important event on the UK construction calendar dedicated exclusively to timber. Visitors are able to find out more about the latest products, innovations and developments across the timber sector.
The BWF will be hosting two events at Timber Expo on the Confederation on Timber Industries (CTI) Stand (number T445). The shortlist for the BWF Awards will be announced at a reception on 11th October and a new version of the BWF Stair Scheme Design Guide will be launched on 12th October.
Booking details for both events are available here:
BWF Awards shortlist launch 1-2pm, 11th October
BWF Stair Scheme design guide launch 12:30-1:30pm, 12th October
Visitors to the CTI stand will also be able to find information on what BWF has been doing for the UK joinery industry and the benefits of joining BWF for joinery manufacturers and suppliers to the industry.
BWF-Certifire will also be linking up with Exova during the show to launch a new fire door installation guide. At the launch, Exova will also be holding live demonstrations on correct fire door installation. BWF will be giving away a limited number of copies of its acclaimed Fire Door Best Practice Guide on the CTI Stand.
Registration to attend Timber Expo is available now and you can register for free at: www.timber-expo.co.uk/register