BWF Members' Day 2018: Wednesday 13th June
Date: Wednesday 13th June
Location: Hellidon Lakes Spa Hotel, nr Daventry, NN11 6GG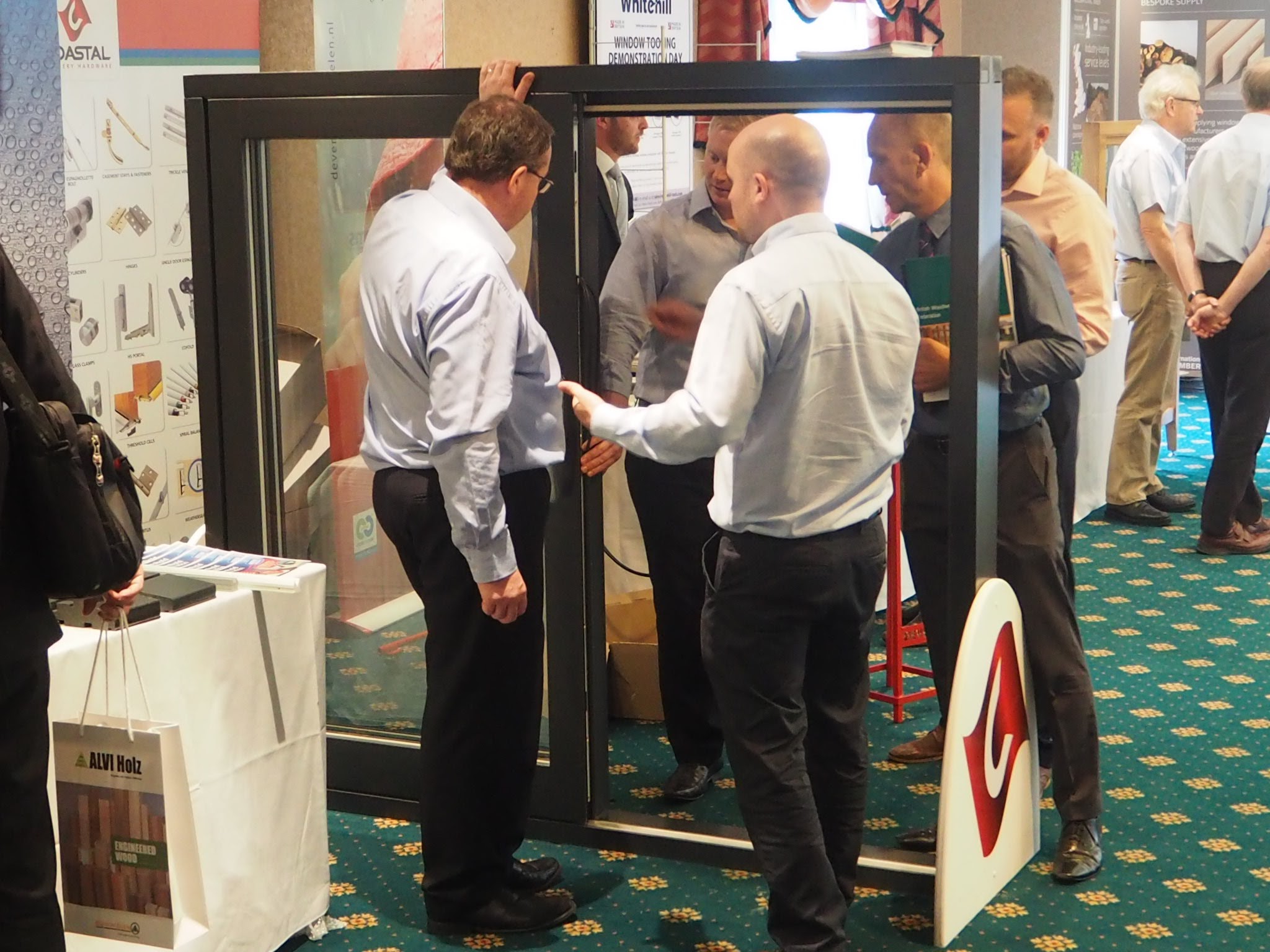 "It is so encouraging to see this event getting bigger and better every year".  BWF President, Sean Parnaby
BWF Members' Day is a day of informative workshops and inspiring keynote speakers with a programme based on key themes from our helpline, some inspirational speakers and hot issues that members have told us they want addressed. It is also a day to celebrate our community with plenty of time built in to meet people from across the industry and find out about new innovation from our fantastic exhibitors.
The key theme of this year's BWF Members' Day was 'Build it Better with Wood.  Topics included defect free construction, dust, health and safety, managing materials to avoid disputes, productivity in woodworking, tackling skills shortages, living with the GDPR, the growth of custom build, fire safety and the changing market, heritage fire doors, wood's contribution to a sustainable and healthy future (and how to sell it!).  The 21st Century is, without doubt emerging as the Wood Age, with the construction industry really starting to wake up to the inherent benefits of Building it Better with Wood.  To secure this future we need to drive home this advantage and also to push ourselves to be more productive, safe, sustatinable and healthy in our own businesses.  Over 150 Members attended to listen, learn and engage in debate around the key themes.  Below you can get a flavour of the presentations that were given and if you wish to pick up on the detail.
PRESENTATIONS ARE ONLY AVAILABLE TO MEMBERS OF THE BRITISH WOODWORKING FEDERATION (to find out more about membership click here).
If you are a Member please login and return to this page to get access to all of the amazing content from the day.
"It is a very friendly event, more like meeting up with friends with some informative workshops thrown into the mix".  2018 Attendee
"Well organised, good location, nice people, good spread of seminars. It was a very good event and we took away lots of ideas. We will be attending next year!".  2018 Attendee
"The workshops and speakers were all of a very high quality, covering excellent and interesting topics".  2018 Attendee
Click on the image below to see a some photos from the day on flikr.
BWF Members' Day 2018 was supported by Headline Sponsors Joinerysoft, Gold Sponsors Pyroguard, Silver Sponsors Qwood and Bronze Sponsors the W Exhibition. It will also include a free exhibition showcasing the latest innovations and technologies to aid the joinery industry.