Closing the Door on Fires in Wales: 13th March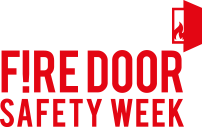 The British Woodworking Federation Fire Door Scheme (BWF Certifire) and NPTC Group of Colleges, in the company of renowned fire safety advocate and Deputy Presiding Office of the National Assembly for Wales, Ann Jones, invites you to celebrate the launch of a fresh new approach to Fire Door Installation training. A first in the UK the Fire Door Centre is aimed at ensuring that the 300,000 fire doors installed annually in Wales are fitted by competent, skilled and knowledgeable tradespeople.
Find more details and register to attend
The initiative addresses concerns raised during the National Fire Door Safety Week campaign and is a strong demonstration of how industry and Further Education can work more closely together to address the skills and competence challenge.
NPTC Group of Colleges, became a founder member of the Woodworking and Shopfitting Centres of Excellence initiative which attempts to draw industrial need and educational services closer together and enrich learning resources with up-to-the-minute information and closer sector support. This approach is unique in that it addresses in a wholistic way training delivered as part of an apprenticeship and draws this out to provide upskilling and assessment options to the existing workforce to fit into established CSCS card scheme.
There will be an opportunity to hear from industry and further education experts, and to engage in discussion and a question and answer session about competence.
Program
12:00 – Buffet and refreshments
12:30 – Welcome from Ann Jones AM
12:40 – Meeting the Skills Challenge Head on, Mark Dacey, Principal & Chief Executive NPTC Group
12:50 – Fire Door Safety in Wales, Iain McIlwee, CEO British Woodworking Federation
13:00 – Ann Jones AM to invite questions and Chair discussion
13:10 – Networking
14:00 – Close