Big dates for your woodworking business to look out for in 2018
2017 was another year of ups and downs for UK woodworking. Construction continued through uncertain times – Brexit negotiations, snap elections – but there remain reasons to be optimistic with continued growth predicted in the new build housing market and public sector expected to hold up. For BWF it was a productive year to look back on. From launching free member Life Cycle Assessments at Ecobuild to brand new guidance on stairs, weather testing, interiors and heritage work, there was something for every part of the woodworking sector.
So what will 2018 bring for woodworking?
Even at this early stage, there's plenty in the calendar that UK joinery businesses will need to be kept abreast of in the year ahead.
Two of the earliest big dates to remember are 1st April and 25th May. 1st April will herald major changes to the way woodworking businesses fund their training with new training registers and automatic grant payments part of a wide mix of CITB obligations and alterations.
What is the GDPR and why is it such a big deal?
The General Data Protection Regulation (GDPR) is coming in on May 25th and this will have implications for the data you keep on your customers or potential customers and the level of consent that you need to contact them. We'll be providing bespoke guidance on both of these areas as to what it will mean for joinery businesses. Companies are reminded that if they process personal information electronically and decide how the information is processed, then they'll already probably need to be registered with the Information Commissioners' Office.
Increases in SSP and worker rates of pay – and possible changes to the Building Regs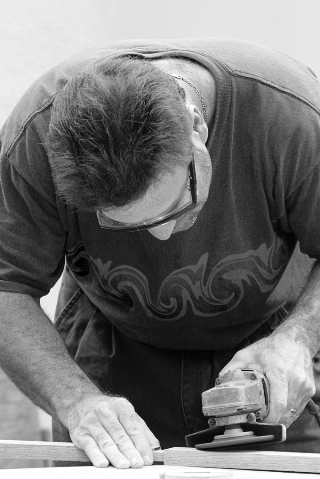 Businesses will need to stay up to date as the usual wave of employment and tax changes breaks in April, including new rates for Statutory Sick Pay and the National Living Wage. Government may be too preoccupied with Brexit to regulate but as the year goes on we could see implications for the manufacture, installation and approval for all types of construction products, let alone fire doors and cladding, as the Building Regulations are re-shaped post-Grenfell. We'll be keeping you up to date with all the latest, including any new technical requirements.
What consumer trends can we expect?
Predicting consumer trends for year ahead is always tricky but it's likely that the growing backlash against plastic products spurred on by BBC's Blue Planet 2, and the Wood Window Alliance's Fake Facts and Plastic Promises campaign will continue, especially with the Environment Secretary to set goals to reduce the amount of plastic in the economy overall and reduce the number of different plastics. It is also encouraging for heritage joinery manufacturers that many homeowners are beginning to embrace the concept of 'Heritage Gain', and are restoring the history and heritage of a property when it had previously been removed. With brightly painted doors and picture perfect entrances capturing the imagination of the Instagram generation, it could be a great year for joinery.
There are plenty of events to look out for too such as our Members' Day Conference on 13th June, and activities surrounding Fire Door Safety Week in late September.
We'll be launching initiatives throughout the year to support the idea of 'building it with wood' and will be extolling the virtues of using a beautiful and renewable material for woodworking and joinery projects, not least through the BWF Awards and Awards shortlist. The awards winner will be revealed at the fantastic BWF Annual Dinner which is to coincide with October's Woodworking Show – hopefully we'll see you all there.

You can find the full list of events below. Remember of course that we are only a phone call away to members and for further updated events and advice, don't forget to visit our website or read our Join In member newsletter.
January:
February:
BWF Awards call for entries begins
March:
National Apprenticeship Week from 5 to 9 March
Chancellor's Spring Budget Statement date tbc
New comprehensive guidance to Health & Safety in the woodworking industry launched by BWF
April:
National Living Wage and minimum wage rates to be increased: Workers 25 or over to get £7.83 per hour or over, rates for lower age groups to increase and Apprentices under 19 or in first year to earn £3.70 per hour or over.
Maternity/Paternity/Adoption and Statutory Sick Pay rates to increase.
Start of the new CITB grant year on 1 April and the phasing in of a number of grant reform programme changes
Minimum Energy performance standards for privately rented properties from 1 April
Firms with at least 250 employees required to reveal data about the differences in pay between men and women in their workforce.
Increases to income tax allowances and thresholds come into force on 6 April
BWF State of Trade Q1 2018 results
May:
General Data Protection Regulation (GDPR). The regulation seeks to strengthen and unify data protection for all individuals within the European Union and will have major implications for how you handle the data you keep on your customers, staff and potential customers. BWF will be providing specialised guidance for joinery businesses.
Queen's Speech
June:
BWF AGM and pre-Members' Day Dinner on 12 June.
BWF Members' Day on June 13th to take place. Includes workshops from BWF technical specialists and guest experts on topics ranging from optimising the design of stairs and windows, to the latest on apprenticeships and skills development and how to keep your joinery workforce safe.
BWF Awards call for entries deadline
July:
BWF State of Trade Q2 2018 results
September:
First starts on the new apprenticeship programmes for Carpentry & Joinery and Advanced Carpentry & Joinery
Fire Door Safety Week 2018 from 24–30th September
Launch of 2018 BWF Awards Shortlist
Completion of the development of the Wood Product Manufacturing Operative apprenticeship standard – dates to be confirmed
October:
30 Sept – 3 Oct: Woodworking Show (W18) at the NEC, Birmingham
2 Oct: BWF Annual Dinner and Awards ceremony
9-11 Oct: Timber Expo/UK Construction Week at the NEC, Birmingham
BWF State of Trade Q3 2018 results
November:
We will of course be keeping you up to date as the year progresses, including more from our industry campaigns such as Health & Safety Hero and guidance on wood in interiors. We will continue to provide BWF members with the resources you need to meet your technical, training, H & S and legal requirements and address current industry opportunities and threats.
Below you can also see the bank holiday dates for England & Wales in 2018:
2 January (Monday): New Year's Day (substitute day)
30 March (Friday): Good Friday
2 April (Monday): Easter Monday
7 May (Monday): Early May bank holiday
28 May (Monday): Spring bank holiday
27 August (Monday): Summer bank holiday
25 December (Tuesday): Christmas Day
26 December (Wednesday): Boxing Day
Here you can find the bank holiday dates for Scotland and Northern Ireland.
Not a BWF member and thinking of becoming part of the British Woodworking Federation? Use this quick response form to provide us with some contact details. We will send you an email to confirm your interest and then one of our experienced membership team will be in touch to complete the membership process.