Building Regs: Tell government what you think of the Approved Documents
As a response to a recommendation Dame Judith Hackitt has made in the Interim Report of her Review of the Building Regulations and Fire Safety, the government is asking for your views on the Approved Documents.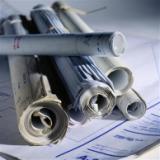 The Interim Report has recommended that the government consider how the suite of Approved Documents could be structured and ordered to provide a more streamlined, holistic view while retaining the right level of relevant technical detail. The Ministry of Housing, Communities and Local Government now wants to hear from you how you use the guidance they prepare and provide to understand the functional requirements of the building regulations.
The survey offers the opportunity to make individual responses – BWF's Technical Director has completed a response – and responses need to be returned by 6th March. It will take around 20 minutes to fill in the survey, which does focuses on broader issues rather than the specific technical requirements
The survey can be found here: https://surveys.ribaenterprises.com/wh/s.asp?k=151877939327
If you would like more information on Dame Judith Hackitt's Independent Review of Buildings Regulations and her Interim Report it can be found here: https://www.gov.uk/government/publications/independent-review-of-building-regulations-and-fire-safety-interim-report
All information related to Building Regulations is disseminated via our newsletter, at regional and technical working group meetings, at our Members Day and via webinars.  Specific information related to products is included in the Technical Woodworking Support section.