BWF Responds to the Hackitt Review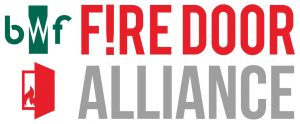 The British Woodworking Federation is encouraged by the clarity and structure of the recommendations and believe that the The independent Review of Building Regulations and Fire Safety by Dame Judith Hackitt and her team is an excellent start to defining how the construction and fire safety sector must change.  However, there remain areas that need closer scrutiny.
The British Woodworking Federation has, for over two decades, worked to improve safety in the fire door market through our BWF Certifire Fire Door and Doorset Scheme, in launching the Fire Door Safety week, the establishment of the Fire Door Inspection Scheme and latterly through the launch of installation training that meets the requirement of a CSCS Card endorsement.  We also work closely with manufacturers of windows, conservatories, staircases, furniture, all forms of bespoke, interior and architectural joinery.
The organisation, is calling for third party certification to be made mandatory for fire safety products, the creation of a register of responsible persons and duty to display name prominently in buildings, extension of the scope of the changes to cover a broader range of buildings, an equal focus on fire safety and health and safety in site training and induction, clearer guidelines on consequential improvements and Government to consider setting up a Building Safety Fund to deal with a legacy of neglect.
Members can see the full BWF response to the Hackitt Review here.
Find out more about the BWF Fire Door Alliance here