Guidance issued to members to help prevent the spread of COVID-19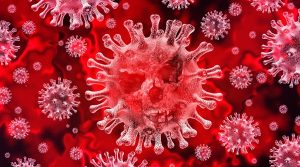 Due to the growing outbreak of COVID-19 (Coronavirus), the BWF have decided to issue member guidance on attendance at BWF meetings and events.
As a trade association our priority is the safety of our members, our colleagues and our business partners.
After closely monitoring advice from the World Health Organisation, the UK government and the NHS on the prevention of the spread of the Coronavirus disease (COVID-19), we took the decision to issue member guidance which can be downloaded here.
In the coming weeks and months, as the world learns more about the virus, we will evaluate this document and have promised to keep members informed. We have taken the decision to restrict business travel outside of the UK for the immediate future and we are proceeding with caution regarding domestic travel and pre-planned meetings.
Currently at the BWF we are adopting a cautionary approach with planned meetings still going ahead but with the measures in place that are outlined in the published guidance note.
For more information and guidance on the Coronavirus outbreak from the NHS and World Health Organisation, please visit the following links:
https://www.nhs.uk/conditions/coronavirus-covid-19/
https://www.who.int/emergencies/diseases/novel-coronavirus-2019
Download the BWF guidance on attendance at our meetings and events.