Inspiring students to carve a career in woodworking
At the BWF we are dedicated to championing careers in woodworking and showing how they offer rewarding and creative career paths. To help inspire the next generation to carve a career in woodworking, we've launched an engaging and innovative education programme to inspire students in Years 9-12 to get into woodworking.
WOW I MADE THAT! brings together structured learning, research and creative product design for students to gain a greater understanding of using wood as a sustainable material across the construction, furniture and creative industries. It is aligned with the Year 9-12 National Curriculum for England Design and Technology (D&T) and associated design and technology qualifications. Students are challenged to research and design either a timber structure, such as a classroom extension or bridge, or a wood-based product of their choice. They are also asked to identify the best type of timber to use, taking into consideration sustainable design, production processes and suitability for end-use.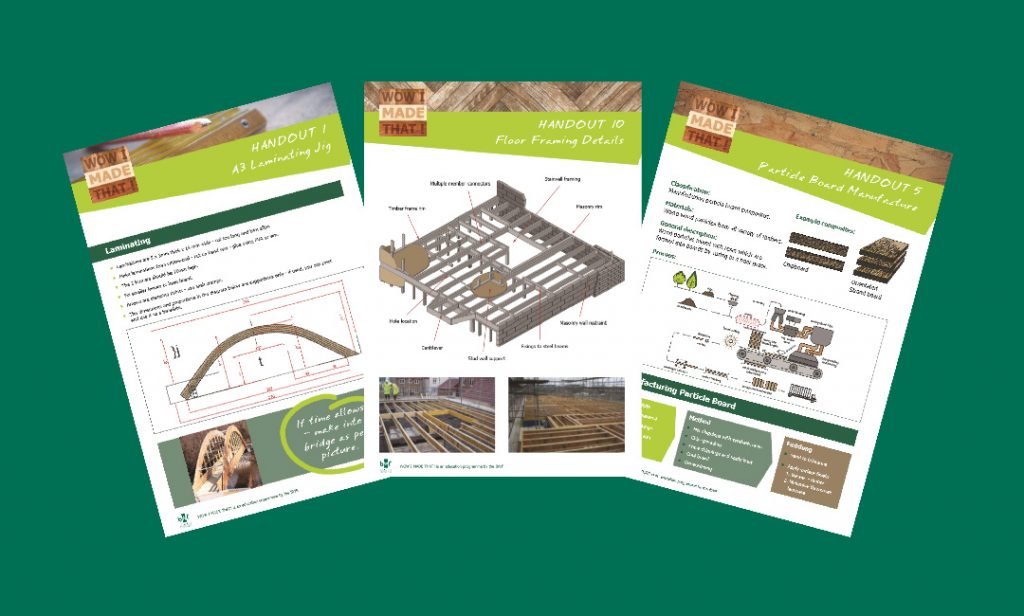 WOW I MADE THAT! consists of a scheme of work for teachers, a student workbook and student handouts to offer engaging and thought-provoking lessons for teaching professionals to deliver. We have also developed a series of resources including PowerPoint presentations and video links for teachers to use as part of each session.
Helen Hewitt, BWF CEO, explains: "We are really excited to be launching the WOW I MADE THAT! programme as we believe it will give students greater exposure to the woodworking and product design industries, and help them to make informed decisions about their future career paths. Our long-term ambition is that the programme will inspire and equip more students to enter the woodworking profession, and enable as many schools as possible to engage with and deliver this learning resource. This launch is part of a renewed BWF focus on supporting talented individuals to enter and then progress within our industry."
While the education programme has been specifically designed for delivery in schools, it can also be used by colleges, learning groups and prison education groups to support extracurricular activity, for example science, technology, engineering and mathematics (STEM) clubs.
All WOW I MADE THAT! teaching and learning resources can be downloaded from our website which also acts as an information hub for students to find out more about woodworking professions and find out more about apprenticeships and career options.