Safe Systems of Work Guide produced for Members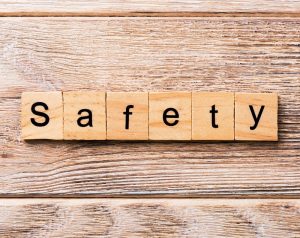 Manufacturing plays an important role in the economy and the government have made it clear that operations can continue if carried out in accordance with the social distancing guidelines wherever possible. With an increasing number of construction sites re-opening and needing member products, we are aware that many of our members are now looking to return to work.
Some are looking at a phased approach and others are looking to return their entire workforce. Whichever approach is most practical, the BWF team are mindful that working practices will be different to before the COVID-19 pandemic. With this in mind, we have pulled together an easy to follow BWF Safe Systems of Work Guide for members. This collates the relevant guidance issued by the Construction Leadership Council, Public Health England and the Health and Safety Executive into one easy place with some simple to follow tips.
We will all need to adjust working practices and this guide is intended to help members navigate through this process. The principal objective is to ensure the safety of all staff by reducing the risk of exposure to COVID-19. Members must adhere to the guidance published by their respective Public Health agencies (e.g. Public Health England) and the Health and Safety Executive. This guidance is intended to highlight the key areas where our members can focus to ensure the safety of their employees.
Members can download the guide from our Health & Safety Publications section – click here.