Fair Payment in construction has been a perennial issue and coming out of the summer is often a time that credit can start to build. This can be compounded by uncertainty in the market which often causes businesses to hoard cash, seek to delay or avoid payment.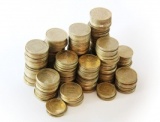 As well as working on the Fair Payment Campaign via Build UK and providing the contractual advice and template documents to support your business arrangements, BWF Members can access our renewed Free Credit Checking Tool. There is no limit on the number of checks you can do and you can access the service by simply logging in to the Members Section of the BWF Website.
Pauline Kelly, Managing Director, E A Higginson & Co Ltd said:
"The Credit Checking service through the BWF is first class, it is free to use and a fundamental part of our credit management process. The recent upgrade has made it even simpler to log on and use and it enables us to quickly check if there any warning signs that we may get bumped before we invest considerable time in tendering for work. It really is one that all members should be using."
This service is as ever supported by the member helpline if you haven't used the service and don't forget to log in and use our handy Guide to Credit Control.