CE Marking, your questions answered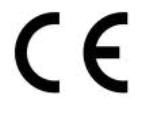 With CE marking just over a month away, BWF Technical Manager Kevin Underwood takes you through the background to harmonised standards and how these relate to the declarations of performance and CE marking requirements for manufacturers of window and external doorset ranges.
We have included an example answer below, but you will need to log in to the page as a BWF member to find the answers to FAQs including:
Do all construction products need to carry a CE mark?
Which characteristics for a window or external doorset need to be listed on a declaration of performance?
Who needs to draw up a declaration of performance?
For what characteristics do I need to declare a value in my declaration of performance?
What else does the declaration of performance need to contain?
Do I need to include a CE mark on my product?
So, do I need to involve a "Notified Body" in my declaration?
I make bespoke products do I have to CE mark them?
If you make a product that is covered by a harmonised standard (and the co-existence is completed), from July 2013, YES. The manufacturer must draw up a Declaration of Performance (DoP) and a CE mark must be affixed.
In the case of those windows or external doorsets for which CE marking applies, the CE marking shall be affixed visibly, legibly and indelibly to the window or external doorset or to a label attached to it. Where this is not possible or not warranted on account of the nature of the product, it shall be affixed to the packaging or to the accompanying documents.