Is your website breaking the law?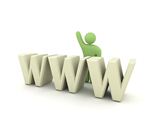 The average Marketer will have heard of the Advertising Standards Authority (ASA) and their remit over TV, Radio, and print campaigns, but in the past online advertising and marketing has remained relatively unregulated, partly due to the slowness of legislators to keep up with the changes in technology.
This is no more. Both national and European regulators are now acting to ensure unscrupulous companies do not undermine regulations because they deliver their marketing on digital platforms, such as their website, by email or through social media. Companies have only until 26th May 2012 to comply with some regulations.
This article focusses only on the EU-privacy (cookie) law which will come into force on 26th May. There are other elements of change, and members' can contact the BWF helpline for more information.