What Is The Current National Minimum Wage?
The current National Minimum Wage (NMW) rates, applicable until October 2012, are:
£6.08 an hour for adults;
£4.98 an hour for 18-20 year olds;
£3.68 an hour for 16-17 year olds;
and £2.60 an hour for apprentices. This covers apprentices who are under 19, or 19 and over and in the first year of their apprenticeship.
Workers are entitled to the minimum wage, even if they have accepted a contract agreeing to be paid at a lower rate. The Low Pay Commission, which makes recommendations for the minimum wage, also helps to determine the accommodation offset, which currently stands at £4.73 per day
From 1st October 2012, some of these rates are due to change:
The adult rate will increase by 11p to £6.19 an hour
The rate for apprentices will increase by 5p to £2.65 an hour.
The accommodation offset will be increased by 9 pence to £4.82 per day
The development rate for 18-20 year olds and the rate for 16-17 year olds will be frozen at £4.98 an hour and £3.68 an hour respectively. We are encouraged to see that the latest reassessment of the minimum wage matched the BWF's pre-budget recommendations to the Chancellor where we stated that, "a freeze in the development rate of the minimum wage would provide an incentive for SMEs taking on young people".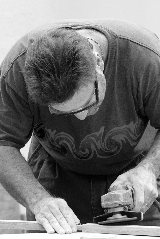 BWF members are reminded that, when employing someone as an apprentice, they will need to make sure that the contract differentiates between an apprentice and a junior employee, who would have a different set of employment rights and be entitled to minimum wage or over, regardless of how long they have been employed.
A 'traditional' apprentice contract will also bestow upon the employer a duty to train, meaning that the they cannot simply use the bulk of the apprentice's time to cover odd tasks within the workshop, unless they are relevant to the type of work that the apprentice is training to do.