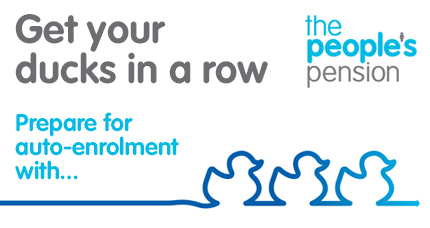 The BWF/B&CE The People's Pension auto-enrolment hub to help you understand your pension duties
Log in to access the Auto-Enrolment Hub
Worried about what auto-enrolment means for you and your business?
All employers will be required to offer workplace pensions to their staff as part of government reforms to the pensions system. For most joinery manufacturers, this will mean they will need to have scheme in place within the next 12 months, although there are different 'staging dates' depending on the company size.
B&CE is an industry partner to BWF for employee benefits and workplace pensions, giving you the help you need so that you can focus on running your business.
The hub will help you to understand your auto-enrolment duties. It also offers you a quick and easy route to join The People's Pension, B&CE's own, multi-award winning solution to auto-enrolment.
A not-for-profit organisation, B&CE has been providing financial benefits to the construction industry for over 70 years, and pensions for over 30 years. This long partnership with the industry means that B&CE really knows the challenges you face as you get to grips with workplace pensions and auto-enrolment.
The hub is now available for BWF members: Log in to access the Auto-Enrolment Hub and See when your staging date is.