Our fire door certification is delivered through the BWF-CERTIFIRE Fire Door and Doorset Scheme.
The leading authority on fire door safety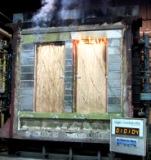 Our BWF-CERTIFIRE members provide a range of 3rd party certificated products to ensure that all involved in the specification, installation, inspection and use of fire doors are confident that BWF-CERTIFIRE Scheme products are fit for purpose.
All participating members of the BWF-CERTIFIRE Fire Door and Doorset Scheme are rigorously assessed and audited, providing specifiers with the added security and confidence in the products being selected.
Whether you are a manufacturer looking to find out more about joining the scheme, or a specifier looking to purchase third-party certificated Fire Doors or Door sets, visit the
BWF-CERTIFIRE website
.