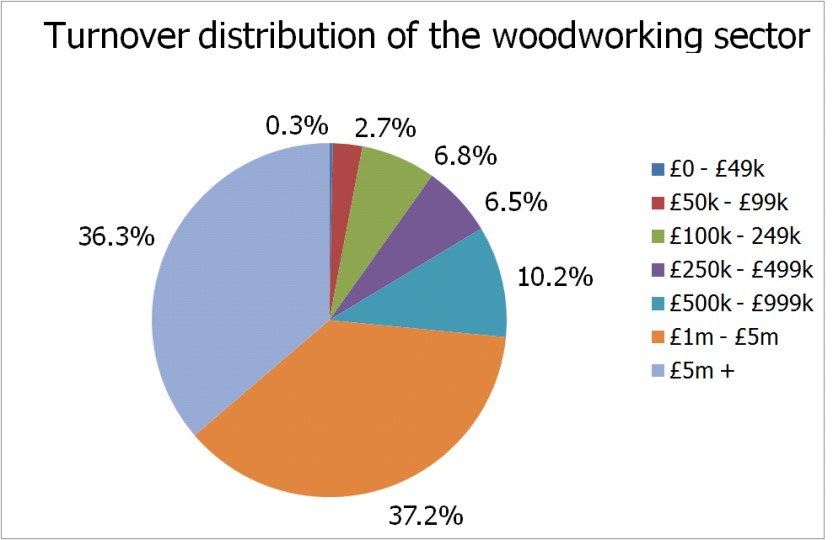 The woodworking industry has always operated at the heart of the UK manufacturing sector. Today, the 5,070 firms turnover an estimated £3.8 billion.  BWF members supply products (staircases, doors, windows, architectural joinery, heritage works, furniture etc.) into almost every major construction project, with private housing, commercial and RM&I the most significant users.
Woodworking  businesses span the full range of companies, from small family businesses, to large corporations.  BWF members operate throughout the UK and provide genuine employment opportunities in parts of the UK that are often areas of high unemployment.
BWF members have membership of the Construction Products Association, this opens up the economic forecasting reports produced regularly by the CPA.
To access our range of statistical reports and analysis click here.