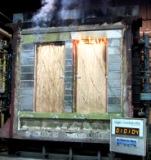 Our woodworking technical support is at the core of our service to our members.  We offer a vast resource library that members can access to help them solve technical issues they have, that is specifically tailored for the woodworking and joinery industry.  Key topics are covered in the left hand menu and these are supported by a raft of technical publications.
Our expert technical team were drafted direct from industry, who pull on their many years of experience working within joinery firms, big and small, allowing our members access their wealth of knowledge.
We have a dedicated technical helpline, allowing members to welcome our technical team in as an extension of their workforce, providing sound and expert advice to help them overcome difficulties in design, timber species, regulations, standards and much more.
Our technical team also plays a vital role in our lobbying activity, sitting on over 50 committees in Europe and the UK that helps shape product standards and regulations, ensuring BWF members get the best deal, as well as the insider knowledge, to help them prepare for changes and delivery ever improving quality products.
The technical team also helps promote the woodworking industry through its support for architects, specifiers and contractors with their woodworking and joinery specification queries. We help them choose the right joinery product,  access our membership to supply their projects, and ultimately, choose wood over other materials.