What is BIM?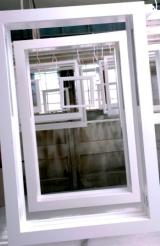 BIM (Building Information Modeling) covers the creation, gathering and exchange of 3D computer models and linked data as it relates to a construction project. One of the main principles of BIM is that the data is shared in a collaborative environment to enable all parties to contribute to the central model and draw from it.
The benefits of sharing this information can be gained over the whole life cycle of the project, and, with the project 'virtually' built before the physical construction process begins, these benefits may include reducing the cost of changes, clearer scheduling, swifter fabrication, and improved facilities management.
When used to its full potential, information shared through BIM should provide a seamless link between the project designers, the client, construction professionals, contractor and the end user of a project from inception through to the end of the building's life.
So in the case of a joinery product, the manufacturer will link in by providing the product data, either directly or through a searchable product database. This data will include dimensions, material and properties such as thermal transmittance. It can also encompass fire ratings, acoustic ratings and may go as far as environmental performance, colour, structural properties and service life.
What information should I share?
What information is exchanged, and how, will be dependent on the specific construction project and the needs of the various organisations involved such as architects, contractors and facility managers. A general rule of thumb is that no more information should be required than is currently shared within a construction project. It is just that this information will be exchanged in a digital form. In the supply chain hardcopy drawings and brochures will be replaced by 2D or 3D CAD drawings and accompanying data often in the form of a spreadsheet.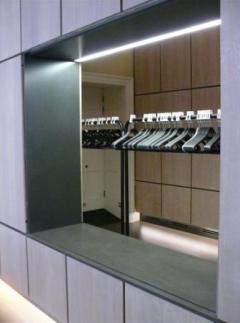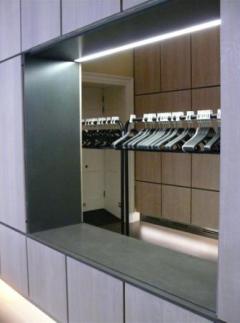 In its simplest form, an architect could use 2D CAD drawings to assist in the creation of 2D plans and construction details and pdf files to hold information about the products that are used. By using 3D drawings the architect could create early 3D models of their project in order to present ideas to their clients.  More complex projects start to involve particular requirements for the form of information that is exchanged. For example product manufacturers may be asked to provide BIM objects.  A BIM object is created by combining the performance data with the graphical information. A BIM object can be of a product with a fixed shape, such as a window, or a product without a fixed shape, such as a wall or floor.
In order for it to be easy to determine how individual elements fit into the building as a whole, standards need to be observed in terms of the compatibility of the software used.
One of these is the IFC standard which can be used to exchange and share BIM data between applications developed by different software vendors without the software having to support numerous formats. IFC is open format and does not belong to a single software vendor, therefore it is independent of a particular vendor's plans for software development.
Why is BIM important?
BIM will enable those working on both public and private sector construction projects to benefit from reduced risk, higher quality, improved efficiency and better environmental performance.
The Government Construction Strategy 2011 -2015, "set out its requirement for fully collaborative 3D BIM to be employed on centrally procured government construction projects by 2016". In order to meet this mandate a description of the form of BIM was required and "level 2 BIM" was developed. Government Construction Tenders must now be BIM Level 2 projects, this is effectively the highest level of BIM currently in mainstream operation across the Construction Sector. It is also starting to gain traction outside of the Public Sector.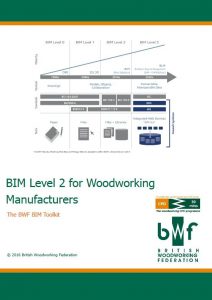 BWF has created a BIM Toolkit document focussing on BIM Level 2 and defining what, when and how information should be created, shared and managed for a construction project. BWF members are able to download this document within our publications section: www.bwf.org.uk/publications/technical-1
BWF has also created a BIM Product Data Template for Wood Window Units which members can download and complete. This is available here: www.bwf.org.uk/publications/windows
But BIM is far more than just a public sector initiative. There is increasing demand for accessible data showing measurement and assessment of supply chains, performance of products in construction and whole-life assessment among other factors. As a result of this, the construction industry has seen substantial growth in the uses of BIM tools and techniques.
Of the 1350 construction industry professionals that took part in the NBS National BIM Survey 2013, 71% of respondents agreed that BIM represented the 'future of project information', with a similar number agreeing that clients will increasingly insist on its use and over two thirds confirming that they were already using BIM. However, 74% agreed that 'the industry is 'not clear enough on what BIM is yet'.
So with timber the most sustainable mainstream construction material, and timber product manufacturers constantly innovating to meet the demands of the marketplace, it makes sense to have all the necessary tools and data to make choosing these products easier and more appealing. With an increasingly BIM-aware supply chain emerging, a well co-ordinated industry can reap the benefits.
Where can I find more information?
With uptake of BIM growing rapidly, there is an increasing amount of guidance available. You can find useful information and further links in the BWF's BIM Toolkit Guide: www.bwf.org.uk/publications/technical-1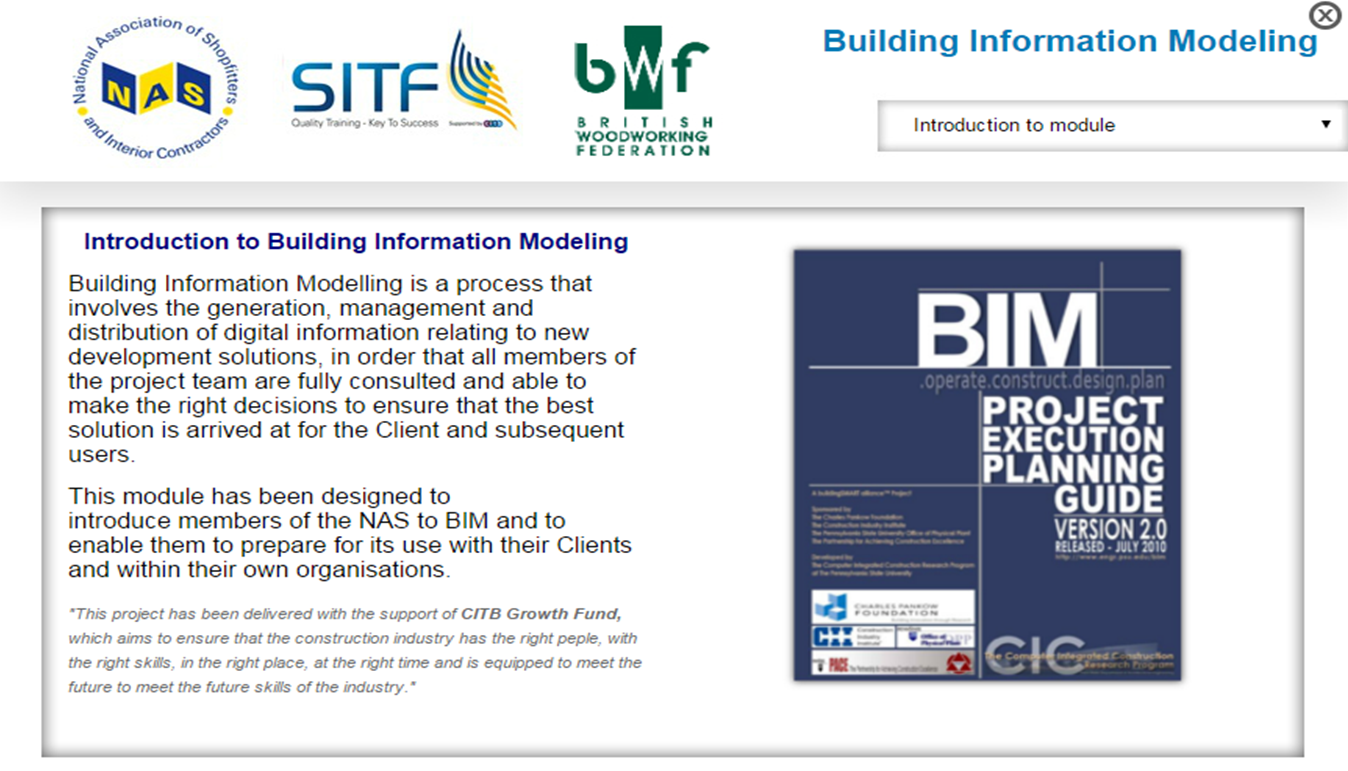 The BWF has launched a series of E-Learning packages, in conjunction with the National Association of Shopfitters. This includes a module which has been designed to introduce and prepare you for BIM and its use with your clients and within their own organisations.
The NSCC and Specialist Engineering Contractors' (SEC) Group have published a new document to explain to Specialist Contractors the benefits of investing in BIM technology and training to improve efficiency and reduce costs. 'The First Steps to BIM Competence: A Guide for Specialist Contractors' can be downloaded here.
Wood for Good's 'Wood First Plus' project is targeting BIM as one of the areas key to specification and design with timber. It will focus on the requirements of, and compatibility with, BIM and structural analysis software, ensuring that the necessary data is available to enable the design and specification of timber in one easily accessible place.
The accumulated data from the project will be used to robustly promote timber and timber products as first choice and will be housed in its own easily accessible website. Crucially, all of the information gathered will be free to access so that there are no barriers to impede the use of timber.
The National Building Specification have launched the National BIM Library, which is a free to use resource of standard BIM content available in IFC format. The library includes more than 360 generic objects from seven product areas, including ceilings, floors and windows.
Those wishing to get their products can be listed on the National BIM Library can get a free BIM assessment of their products by RIBA Insight by contacting info@riba-insight.com . The service is all inclusive, meaning that RIBA Insight host the BIM objects, as well as creating and maintaining them.
BWF's BIM strategy
With the introduction of BIM into the UK construction industry the BWF has developed a strategy for agreement by members, regarding the resource and initiatives that we propose to develop  in order to optimise the commercial opportunities that BIM may present to our members. Available is the BWF/BIM update of current work for review and agreement from our members.
The BWF is eager to understand the impact that the introduction of BIM may have on our members and we have developed and circulated  a questionnaire to gauge feedback regarding  the development of BIM in your business. Contact Kevin Underwood with any feedback or technical assistance regarding BIM.
Further Reading
The First Steps to BIM Competence: A Guide for Specialist Contractors, Guidance published by the National Specialist Contractors Council (NSCC) (now Build UK) and the Specialist Engineering Contractors' (SEC) Group to provide Specialist Contractors with a practical understanding of the use of Building Information Modeling (BIM).
BIM for the terrified.Construction Products Association (CPA) have worked with the NBS and launched a guide for manufacturers entitled 'BIM for the Terrified'. This guide is aimed at the general reader who does not have a detailed understanding of BIM, but wishes to gain sufficient understanding to assess its possible impacts on their construction product manufacturing or distribution business.
BWF members with any queries on BIM or to get involved in the BWF BIM Task Group should call the BWF Technical Helpline on 0844 209 2614.
Specifying a joinery product? Find a BWF member who can provide it on our easy-to-search supplier database