BWF Awards 2018 Shortlist Announced
This year marks the 10th anniversary of the British Woodworking Federation Awards which celebrate the brightest and the best in UK woodworking. The awards offer a showcase for the joinery sectors projects, product innovations, processes and people.
The shortlist for the 2018 awards was revealed earlier today at the W18 exhibition, with the final winners being announced at the BWF annual dinner and awards ceremony on 23rd November.
The Shortlist… 
Woodworking Project of the Year – sponsored by Whitehill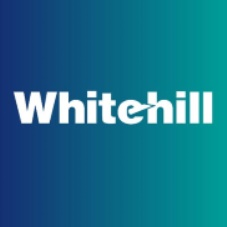 TMJ Interiors Ltd – For their 'vortex' timber lobby at the Bloomberg European HQ.
Houghtons of York – For their work recreating Soanes' Ark of the Masonic Covenant.
Tompkins Joinery – For their work on the Queens' Diamond Jubilee galleries and the new tower at Westminster Abbey.
Product Design in Wood – Sponsored by Teknos

Coastal Group – For their new HS Portal SCV Lift and Slide system which has been designed to help sliding wood doors perform better.
Arden Windows – For their Heritage Stoneleigh Sash window designed to provide a solution for care apartments.
Coastal Group – For their Tricoat protected range of multipoint door locks, window espagnolette bolts and tilt & turn system.
Process Efficiency – sponsored by W18 Exhibition

Morland – For their Forever Firecheck™ intumescent strip which is fitted by using wrap technology.
Tavener Joinery – For their 'Health and Safety to Efficiency' initiative that focuses upon the adequate capture of fine dust at source.
PDS Doorsets – For their factory and supply chain review that has led to significant investment in technology and revision of their factory footprint.
Health & Safety Hero – sponsored by didac

AJB Group – For the implementation of Safety Cloud software to assist with the day-to-day management of health and safety management.
Tavener Joinery – For their design and installation of a high velocity vacuum system that utilises their existing traditional LEV extraction system.
Woodbase Joiners – For their 'Work Safe, Save Time, Stay Healthy' initiative which focuses on improving attitudes towards health and safety.
Apprentice / Trainee of the year – sponsored by CITB

Henry Acres – JT Ward
James Holligan – Woodland of Kingston
Samuel Orchard – J Dixon and Sons
For a summary of those shortlisted, download a copy of our awards brochure. If you would like to attend the dinner and awards ceremony please complete our form and email back to Tracey.Hemming@bwf.org.uk