Save the Date: 25th April 2013
Event: BWF Woodworking Conference 2013 (Members' Day)
Location: Hollywell Park, Loughborough University, Leicestershire
Attendance: Each BWF member company recieves one free ticket, but must register in advance. Additional places and non-members can attend for £99+VAT per person
Booking: Booking will be open shortly. To register your interest, please let us know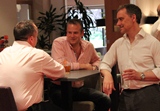 The BWF Woodworking Conference (also known as BWF Members' Day) is all about helping you and your business, from the micro the massive.
The day is specifically focused at developing and preparing joinery and woodworking companies on the big issues affecting every business. We begin the day form a keynote speaker looking at the pan-industry issues, followed by a series of smaller workshops of a range of topics from regulation, innovation, technical, general business practice, training and much more. The closing session will hear form another speaker, plus a 'question time' style debate with a panel made up of industry experts. Ther eis also an exhibition space to explore during the breaks.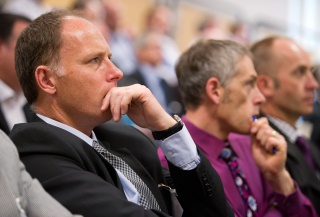 The final programme is still to be confirmed, but you can be confident of a useful day focussed on helping and developing your business. Watch this space for details of the day.
The day is preceeded by a networking event the evening before on Wednesday 24th April, which take place as the neighbouring Burleigh Court Hotel on the Hollywell Park complex. The majority of day delegates also attend this event for the chance to network with their industry colleagues from across the membership.