A company which manufactured and installed windows has been fined £36,000 after carrying out work in Central London with no precautions to prevent its workers falling eight metres and after dropping part of a window onto the public area below. Members of the public provided video and photographic evidence of the company's shortcomings.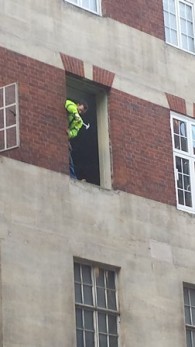 Westminster Magistrates' Court heard that the company, which are not BWF members, carried out window installation work at Aldford House, Park Street, London, between 19 and 20 January 2015 that put their workers and members of the public at risk of suffering serious injuries or a fatality.
The HSE carried out an investigation into the work after a member of the public provided photos of workers leaning out of window openings eight meters above the ground (photo courtesy of HSE). They also provided a video showing the workers dropping part of a window which fell to the ground and missed a nearby pedestrian.
The company had failed to provide equipment such as scaffolding which would have prevented the workers and window falling. None of the workers had received any formal training and no one was appointed to supervise the work.
The risks associated with the work had not been sufficiently assessed. The court heard the company had failed to invest in equipment for working at height and had a health and management system which relied entirely on the company's managing director, despite his lack of relevant training and experience.
The work at Aldford House was halted when HSE served a Prohibition Notice. The court heard the company had previously been given advice by HSE in connection with work at height and that an audit by the business's bank had previously identified a range of relevant health and safety failings. The court heard that neither written warning was heeded by the firm.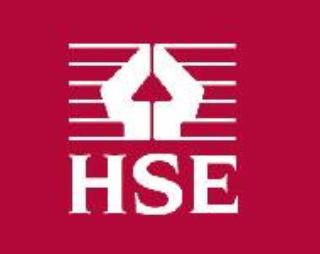 The company from Southall, Middlesex, pleaded guilty to breaches of Regulation 6(3) and 10(1) of the Work at Height Regulations 2005 and was fined £36,000 and ordered to pay £1,386 in costs.
BWF Policy & Communications Executive Matt Mahony commented
"Unsafe work practices like this are frequently being reported by the public and HSE are obliged to act.
"The last few years have seen many construction businesses cutting costs or being drawn further out of their areas of expertise. Joinery workshops are often identified as areas of risk in our sector but businesses engaging in site work should also take time to familiarise themselves with their obligations including responsibilities covered by the latest CDM Regulations and, where appropriate, the rules on working at height.
"A case such as this indicates why Health & Safety obligations such as risk assessments are more than just bureaucracy and why failing to act on Health & Safety shortcomings is unacceptable. Indeed, this example could have been far worse. The incident on video occurred just a short walk from where a woman died in 2012 after being crushed by a wooden frame of a ground-floor window. The half-tonne window frame which struck her had been propped up against a wall during building redevelopment work.
"BWF members that are losing work to others who undercut them by taking shortcuts at the expense of safety or regulatory compliance should feel confident that they can highlight this to the relevant authorities such as HSE or trading standards, or flag it up to BWF through our non-conformance form."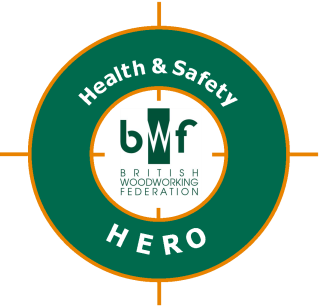 The safety of your workers is of prime importance. The BWF's comprehensive 91 page Guide to Health and Safety in the woodworking industry includes guidance on young persons in the workplace and with HSE recovering costs at a rate of £1000/day for inspections, during which a breach is found, BWF has prepared a number of resources to help you mitigate Health and Safety risk such as:

- A 12 point 'Health and Safety: the essentials' checklist to help prevent you getting caught out and advice on what HSE field inspectors are looking for in our Health and Safety publications.

- Our selection of woodworking machinery safety cards.

- Health and Safety training - including machine refresher training, Health & Safety management qualifications and more.

- As a member you can also ring our Health and Safety helpline on 0844 209 2610.

- Our Health & Safety Hero Campaign resources include short videos you can show to your staff, presentations you can adapt to your own company's health & safety processes and safety essential checklists you can give to each member of staff. There will be a new topic launched each month.