HSE is continuing its proactive inspection programme, with many more woodworking premises set to be inspected before the end of September.
The inspection focus is on ensuring workplaces are adequately controlling worker exposure to wood dust by ensuring the appropriate controls - typically effective local exhaust ventilation - are in place.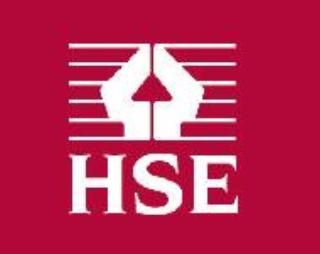 With HSE having had its budget cut by 35% in the last few years, and looking to recoup money from businesses through the Fee For Intervention Scheme, they consider it a poor use of public resources to inspect comparatively lower risk premises, such as offices. Joinery businesses in general will continue to be a prime target as the sector is considered by HSE to be of higher risk. Poorly controlled worker exposure to Wood Dust is one of the top eight causes of occupational asthma in the UK and in addition to this, poorly controlled exposure to hard wood dust can cause nasal cancer.
These risks are easily controlled by a well-run woodworking business but carpenters and joiners in general are four times more likely to suffer from these diseases than other UK workers. HSE estimates that each year 50 new cases of occupational asthma are caused by poorly controlled exposure to wood dust.
HSE field operations inspectors are looking to:
- assess the management arrangements for control of the risks from exposure to asthmagens and carcinogens;
- check whether a suitable and sufficient risk assessment has identified asthmagens and/or carcinogens present at the workplace;
- check whether the assessment identifies control measures to reduce exposures as low as reasonably practicable;
- Critical action: check that appropriate control measures, including extraction, respiratory protective equipment (RPE) and other measures, to protect employees from exposure to asthmagens and/or carcinogens are in place and being used;
- check if employees potentially exposed to asthmagens and/or carcinogens have received adequate instruction and training in the health risks associated with exposure and why the correct use of equipment provided to control the risk is important;
- check if LEV systems are:
suitable for the purpose for which they are being used;
visually effective in extracting contaminant;
used properly by the worker;
supplied with a user manual and maintenance log book;
damaged or have weak points, including damaged ducting or use of gaffer tape to repair damage;
maintained and inspected by a competent person (at least every 14 months);
- check RPE is
appropriately selected;
provided with face fit testing (if appropriate, visit the web guidance);
used, maintained and stored;
- check RPE is being examined at suitable intervals; there is no specific time limit but take into account:
the environment the RPE is used in;
the manufacturer's instructions;
the amount of use when setting an appropriate maintenance schedule;
- check suitable cleaning methods used;
- check if health surveillance is provided where appropriate;
- check if exposure monitoring has been carried out, and if not confirm that the decision can be justified,
- mandate occupational hygiene specialist support if required, especially where exposure is not suitably controlled or if uncertain about the level of control required.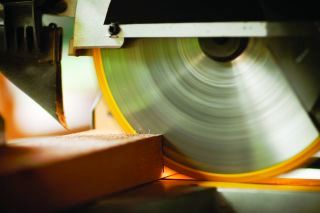 The safest approach is to follow BWF and HSE's advice and comply with the law. Not only does a robust health and safety regime mean you avoid prosecution and FFI, you also benefit from a safer and more productive workplace. All joinery companies need to ensure they have the legally required Health & Safety precautions in place, including effective PPE, regular LEV testing (including spray booths & Portable systems for use on power hand tools), appropriate first aid provisions, full risk assessments and regular health surveillance including hearing and lung function testing if necessary.
The FFI Scheme means that companies are liable for recovery of the HSE's costs when the HSE issues a notification of contravention, an improvement or prohibition notice, or a prosecution.
HSE charge £129 per hour and here are some example costs provided by the HSE:
- Inspection resulting in an email or letter: £750
- Inspection resulting in a notice being issued: £1,500
- Investigation taking 4 days: £4,000
- Full investigation: could be tens of thousands
Those who are concerned that they are unprepared for an inspection visit are reminded that they can access comprehensive support from the BWF 'Toolkit', which includes our Health & Safety member helpline and publications on what the inspectors are looking for including HSE Field Operations Directorate Guidance for proactive inspections, and the Health and Safety essentials checklist. These two Fee For Intervention guidance briefing notes are available through the website by logging in as a BWF member.

There is also free-to-members guidance on Health & Safety in the woodworking industry and documents such as Machine Safety Cards, sample inspection forms, and sample risk assessments.

Last but not least, pledge your support to the BWF Health & Safety Hero Campaign, where we have put together some excellent resources to help your business tackle problem areas such as wood dust, machine training, noise, manual and handling. All of which may help in avoiding potential costs of FFI and perhaps more importantly ensure the health and welfare of all employed in your joinery business!

Additionally you may wish to undertake a Health & Safety Audit that will not only suggest where your health and safety needs to be improved, but also how to achieve it. The BWF has negotiated exclusive rates with experienced Health & Safety advisors for a simple value for money package.

Thinking of becoming part of the British Woodworking Federation? Use this quick response form to provide us with some contact details. We will send you an email to confirm your interest and then one of our experienced membership team will be in touch to complete the membership process.