One of the BWF's responsibilities is to work with members and the wider industry to support best practice.  Compliance often comes with a cost and in order for competition to be fair there needs to be a level playing field.  Our own Code of Conduct provides a check-list for compliance and members are encouraged and informed through newsletters to keep abreast of these developments and exploit the comprehensive support available from the BWF team.  This is why it is crucial to reveal companies who are undermining core standards laid down in the Construction Products Regulations or the Building Regulations so that either appropriate support is offered or the relevant authorities are contacted to ensure that bad practice does not undermine wider perceptions of the UK Woodworking Sector.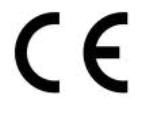 In the instance of CE marking, members have the option of reporting such a non-compliance to Trading Standards, for the EU Timber Regulation it is the National Measurement Office and for Building Regulations it is Building Control the who are enforcing the regulation, but all of these various departments lack resources.  BWF is keen to support you in highlighting bad practice. If you feel that a competitor has unfairly undercut your quotation by offering non-compliant products and you believe that the home owner and the installer are not going to notify Building Control or Trading Standards then please let us know.  To ensure that the right information is collected and to support members in working towards a level playing field, BWF has set up a new form focussed on extracting core information about potentially non-compliant projects.
The BWF is dedicated to helping you grow your business and not get undercut by unfair and unfit competition – we will build up a powerful dossier to take to the legislators to highlight where the problems are, as well as offering support services that we can deliver to the market-place to minimise these risks.
BWF Non-conformance forms can be downloaded from our technical publications section.